With the Proven Optics Financial Management Suite built on ServiceNow, customers can manage ALL types of spend, including Cloud costing. Our Applications help customers manage their public Cloud costs as well as support multi-cloud management. The Applications help organizations determine the total cost of Cloud (including labor, software, and Cloud-related expenses) to give a full and accurate picture of what it costs to deliver Cloud services.
Customers combine this information with their private Cloud expenses to help understand the footprint in the two different environments, manage and monitor costs as the IT organization transitions to the cloud, and ensure that we retire private Cloud assets as we continue to invest in new Cloud infrastructure. We can also help with the charge back and invoicing of customers for usage of both the private and public Cloud.
 It's important to note that Proven Optics can use any data file from your Cloud provider for cost modeling, invoicing, and chargeback. This includes, but is not limited to, GL data, Cloud invoices, billing data, and consumption data. Check out our dashboard views below.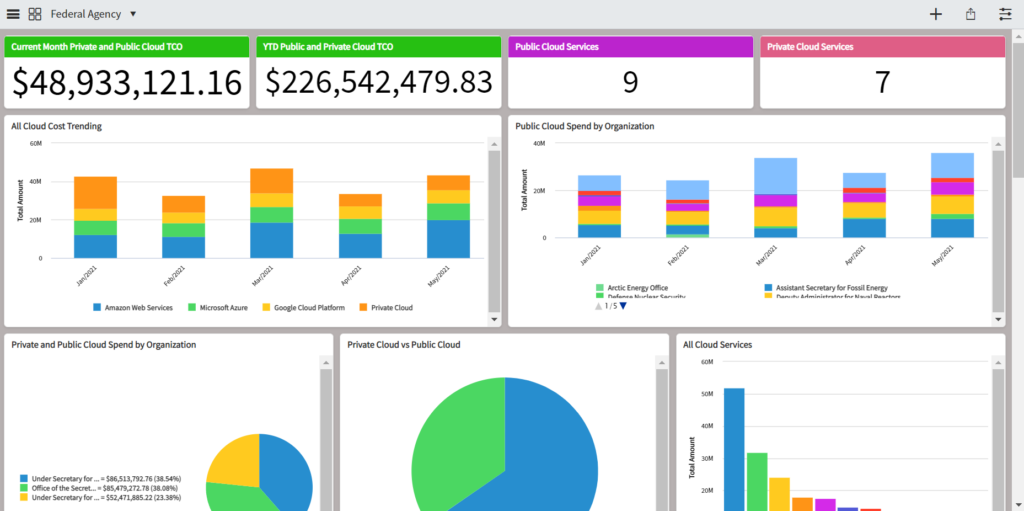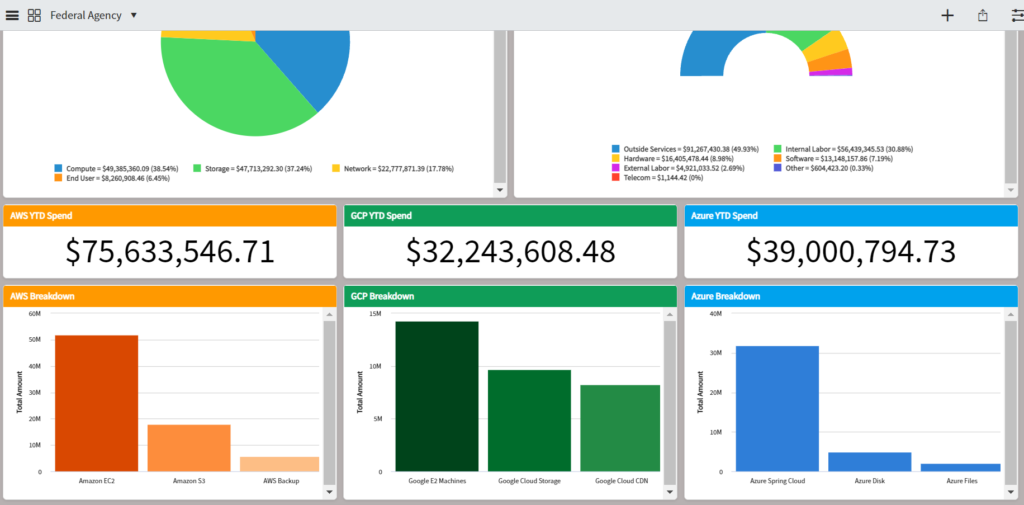 To learn more about the Proven Optics Financial Management Application Suite, click here. If you have any questions about Cloud costing or are interested in scheduling a demo, contact us here today!