Built on Now
Built on Now is a dedicated program that allows partners to build native applications on the ServiceNow platform. Built on Now applications have received ServiceNow's highest technical certification – The Proven Optics Financial Management Application Suite has met the high standards of the Built on Now program.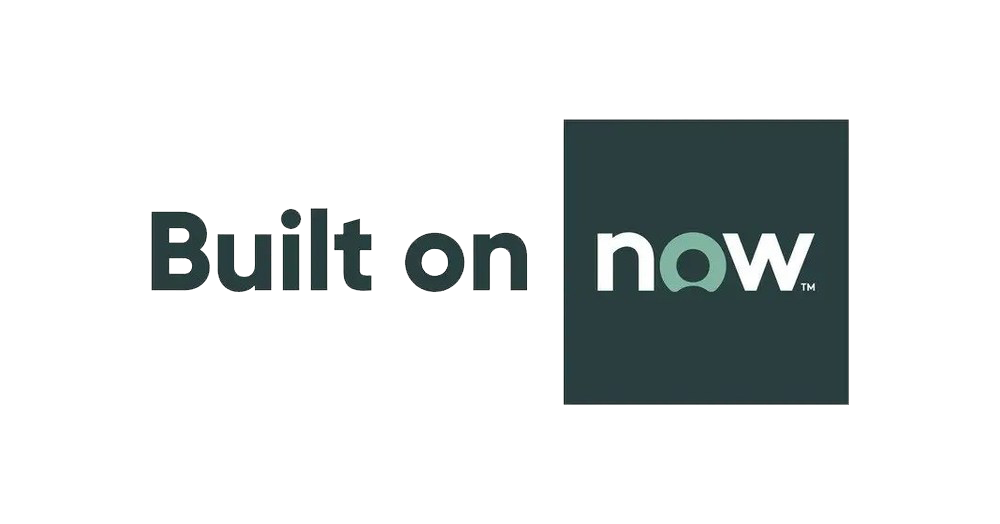 The Proven Optics Financial Management Application Suite Built on Now
Powerful Product
Our Application Suite combines the platform native capabilities with over twenty years of Practitioner experience to bring a modern approach to financial management.
Powerful Platform
By leveraging native parts of the ServiceNow platform as a part of our solution, we are able to continue to refine what type of management views and decision levers we can offer the leadership teams that we support as customers on the ServiceNow platform.
Powerful Results
We are redefining financial management and helping customers modernize IT while achieving value. Legacy approaches and point solutions will not provide powerful insights or powerful results.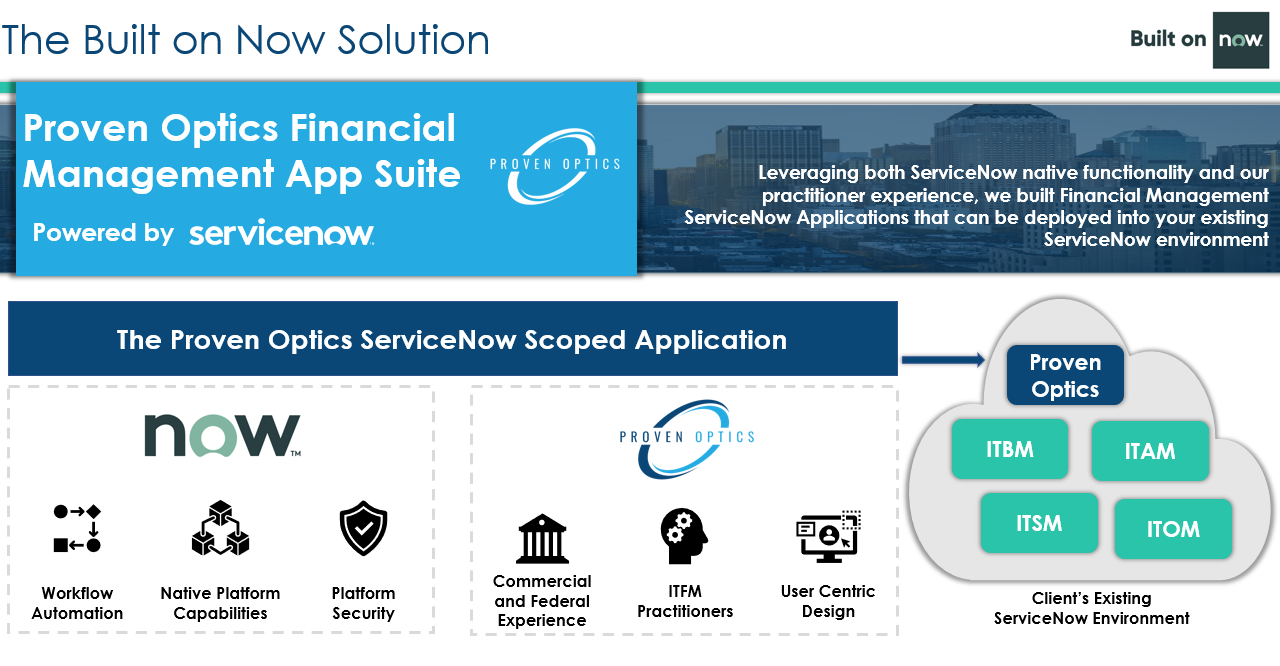 Built on Now isn't just a technical distinction, it's a time-to-value distinction. Our applications are natively deployed into a customer's ServiceNow environment just like any other ServiceNow product (like IT Service Management). This allows for us to leverage the low code / no code approach to extend our applications and ServiceNow native features and function to meet client use cases. Built on Now applications can also leverage native ServiceNow platform functionality, like it's robust access control rules, platform security, and workflow engine.
What Customers Are Saying
"This product was really appealing to us because it is automatically linked to ServiceNow, removing any need for manual linkage."
"If ServiceNow is going to be what I call our base system for managing workflows, then Proven Optics is the right way to go for IT Financial Management."
"If your organization is familiar with ServiceNow, getting started with Proven Optics could not be easier."
The ServiceNow Store
Looking for a solution to help modernize and automate your financial management workflows? Check out our Built on Now applications on the ServiceNow store!
Visit the Store

The Proven Optics team touched down in Las Vegas last month ready to take on ServiceNow's annual flagship event: Knowledge 2023. Our team was more energized than ever before after an incredible first half of the year. Back in January, ServiceNow invested in Proven...