Nick Reade, Senior Implementation Consultant at Proven Optics, shares how to better communicate with your CIO:
"This report doesn't show me what I'm looking for" … who's heard that before? There has to be a better way to share tactical level information that service owners need, but also report out to the CIO and business partners, right?  At Proven Optics, we leverage three different communication types to provide our customers and stakeholders with their required data needed for decision making: Reports, Dashboards, and Information.
 Most of the ITFM tools on the market are designed to and do a great job of providing the first two capabilities in our communication model: Information & Dashboards. This provides a centralized, automated, and dynamic view that IT leaders can use to monitor their financial health daily, weekly, and monthly.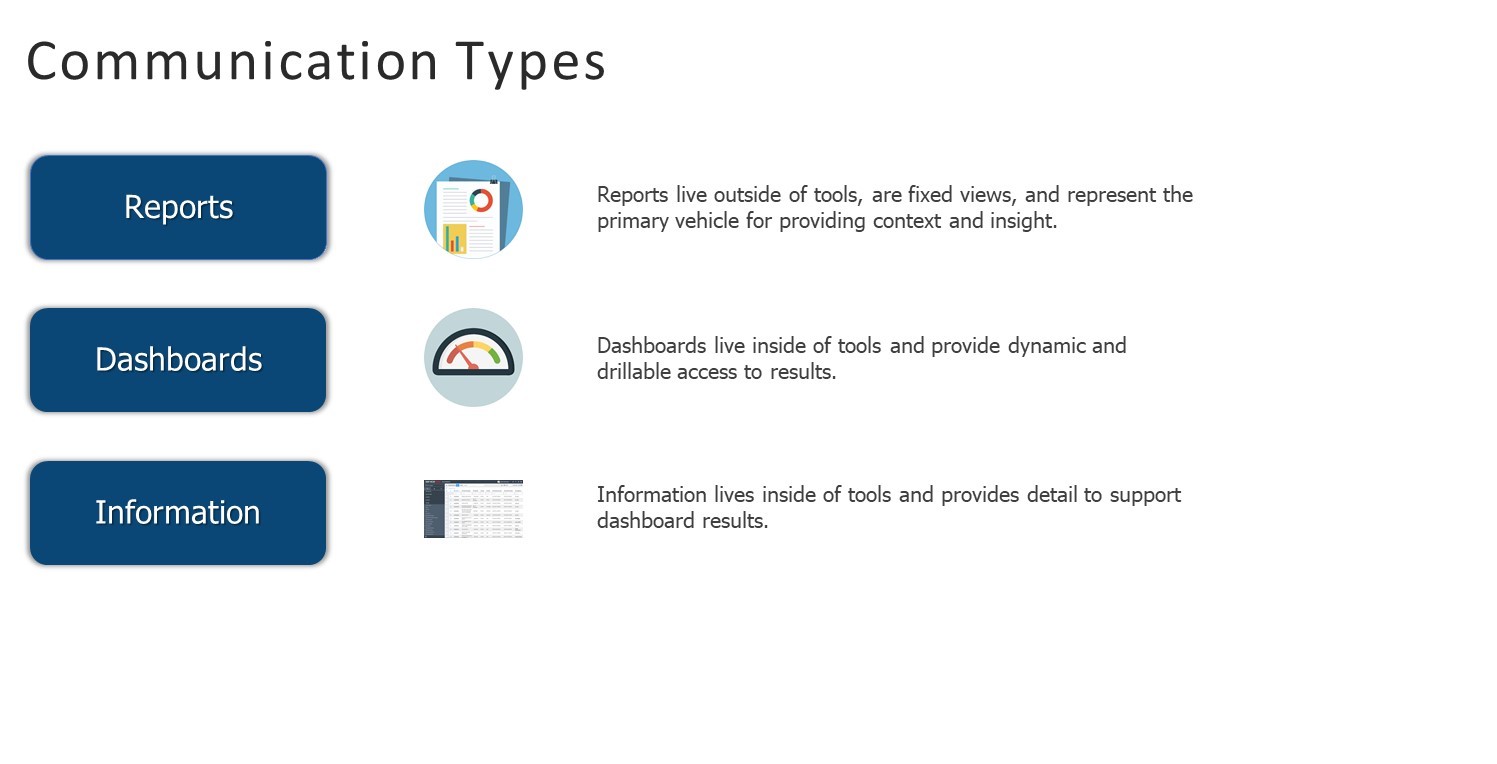 The challenge with that is dashboards and information sets don't link the budget or cost model results to decisions the business has made or the IT storyline. This is then left up to the end consumer of the report, who will then make up their own storyline of what the dashboard and information is telling them like "IT is too expensive".
 You might be thinking  "If I need to include reporting capabilities to leadership to drive insight and context, what does that report look like?" At Proven Optics, our reporting must include three things to be successful: Financial Data, Operational Data, and Analytics.
This reporting model allows for the presentation of the financial data that is generated from your cost model or budgeting process, bringing in IT operational metrics that illustrate the daily decisions of how the IT organization is functioning and analytics to align the IT cost drivers with the decisions the business is making and what decision levers you have as an IT leader.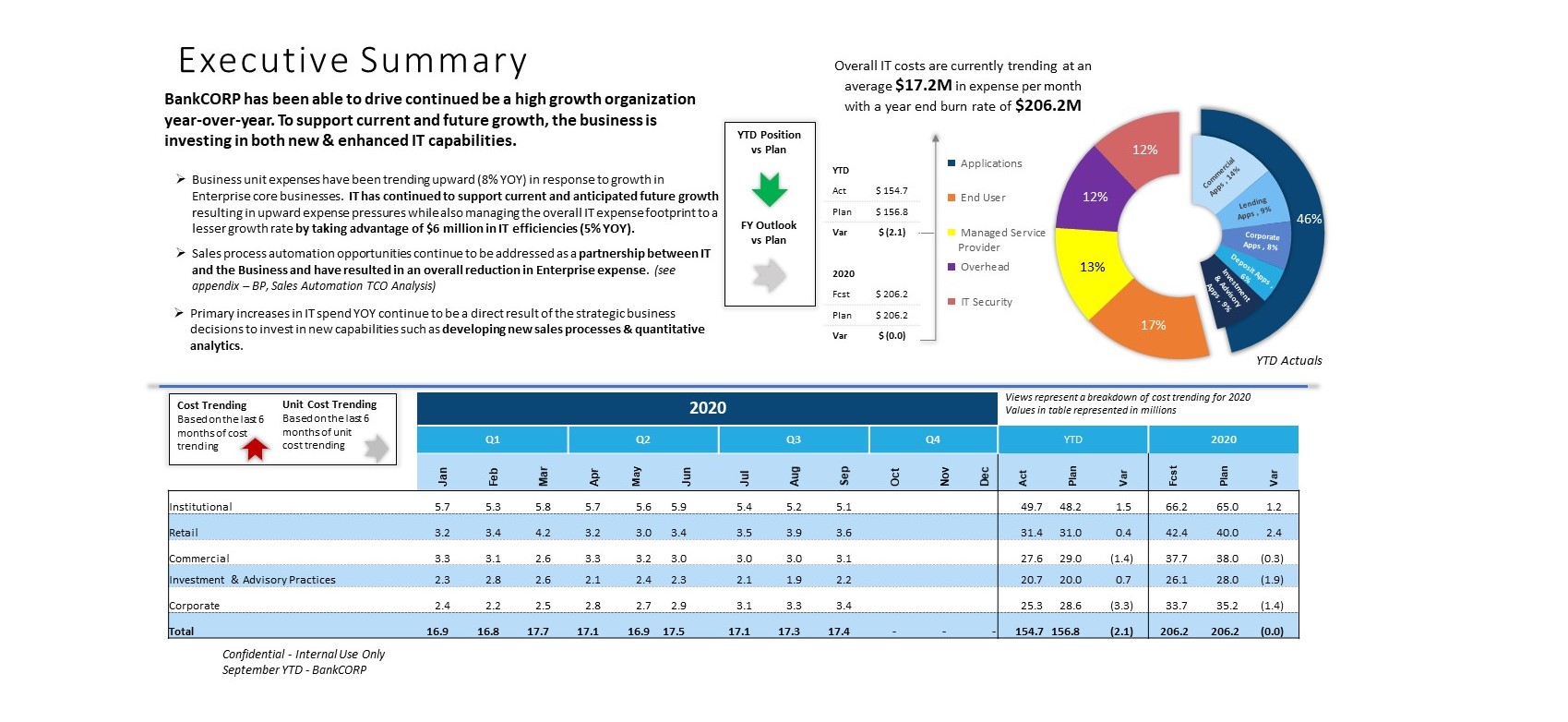 Above is an example of how we incorporate all three elements into a CIO level view. The services are reported on an aggregate level and in a way that a CIO can speak with his/her business partners about how their decisions are impacting the overall cost of IT capabilities –  trending financials and unit cost indicators to provide Leadership the quick insights they need to understand the financial health of IT. As well as analytics to help communicate the IT storyline and strategies, both IT and the business are executing on and how they're impacting the IT cost footprint.
This is just an example of what is possible when leveraging a reporting framework and what the different communication types can help you showcase. Drop a comment below if you have a question or if this framework is helpful!