Capital Planning and Investment Control (CPIC)
Managing the requirements for CPIC continues to be a manual effort and cumbersome process for Federal agencies and Executive departments.
Proven Optics has addressed the challenges for CPIC with a purpose-built application on the ServiceNow platform. By automating the CPIC process, Agencies can improve the quality of their data, provide a positive user experience, and increase the overall value of their CPIC data.
The CPIC application allows for easy updates for evolving OMB requirements AND allows for Agency specific modification. Simplify, automate, and govern your CPIC processes today with our latest solution.
Automate CPIC processes and workflows

Improve response time and accuracy to handle new requirements

Realtime views and dashboards for Executives and CPIC Teams

Forms and tables set up to mimic the requirements from Federal OMB Submission Guidelines

Portal-enabled to provide a user-friendly interface

Better business decisions with reliable and trustworthy data
"The Proven Optics CPIC application addresses the core challenges that agencies have with CPIC reporting and management. Automated using the ServiceNow platform, the Proven Optics CPIC application provides a simple user interface, streamlines internal agency CPIC data collections, delivers dynamic automations to reduce overhead and streamline report creation, and eliminates lengthy adjustments to annual CPIC process changes. Simple, consistent, and evergreen – The Proven Optics CPIC application is the future of efficient and effective CPIC reporting."
The ServiceNow Store
The Proven Optics CPIC application is NOW LIVE on the ServiceNow Store! Check it out by visiting the link below.
Visit the Store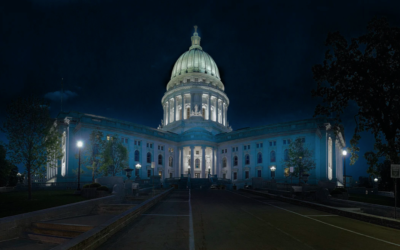 According to Meritalk, many lawmakers have come to the consensus that the FITARA Scorecard should see an evolution that encompasses agency infrastructure for a better analysis of an agency's IT management maturity. The American Council for Technology – Industry...